Lean and Six Sigma Training at University of Portland and in Portland Oregon Metro Area
Update: We have moved to Saint Louis, but can still provide guidance and support for those in Portland. However, no current upcoming courses.
Interested in learning Lean and Six Sigma in bite-size, 3-hour sessions?
These classes will give you a solid understanding of Lean and Six Sigma concepts, which are the most popular and effective approaches to implementing process improvements within an organization.
Lean concepts developed out of Henry Ford, and made it's way to Japan after World War II. Toyota and other Japanese manufacturers took these techniques and mastered them. The Toyota Production System became known as "Lean Manufacturing," but it applies beyond the factory.
Six Sigma concepts were developed from Western Electric and Bell Labs, and evolved from many quality techniques, including quality circles and total quality management. Motorola developed the Six Sigma framework modeled after the martial arts belt system, and General Electric (GE) took it to another level.
Lean and Six Sigma can be applied in your home, and in most industries such as: healthcare, software, TV/film, government agencies, nonprofits, banking, entrepreneurship, and more!
BPI has continued to move Lean and Six Sigma to the next level, by helping businesses and organizations apply these approaches to sustainability, which is the balance of people, planet and profits.
Click the link for each class to learn more. Contact us to express interest in the workshops below…
Cost per class = Varies
Don't see a topic you want? Contact us and let us know!
Upcoming Workshops
Location:

Pamplin School of Business at the University of Portland Westside Campus
15220 NW Laidlaw Rd #230
Portland, OR 97229
---
We are also teaching Six Sigma workshops at Portland State University's Center for Executive and Professional Education (CEPE), as part of their Process Improvement program.
Classes are held twice a year (spring and fall), so visit the PSU CEPE website to learn more.
---
In partnership with Lean Portland, we have also setup some popular workshops on Lean and Six Sigma. We will also be offering paid workshops that deep dive into specific topics and concepts.
Latest workshop offerings can be found here: https://www.eventbrite.com/o/lean-portland-160442007044
---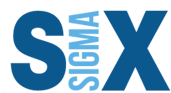 In partnership with 6sigma.us, we teach courses here in Portland on Lean and Six Sigma. You can save 5% when you used code "BPI" at checkout!
Have questions about the classes? Contact us for more information.
We also teach some classes in Seattle, San Francisco, St Louis and Honolulu, so check those pages for upcoming courses.
Want to learn more about Lean and Six Sigma tools, and apply them to an improvement projects? Check out these low-cost online courses and certification programs
---
Earn
a 33% commission for selling our digital products.
Learn more
Let us
sell
your products on our store.
Learn more